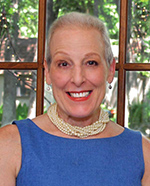 HOLLY KOESTER

TEAM LEADER
Holly has been in the real estate market in the Dallas-Fort Worth area for 38 years. She empowers the team by coordinating the negotiations for all contracts, heading up all marketing strategies and directing the team's activities. She talks with sellers, buyers, and agents daily in order to facilitate a successful sale. Holly stays in touch with all the teams past clients to council and assist with their ongoing real estate needs. She has earned both her GRI and CRS designations and has achieved their prestigious President's, Chairman Circle, Centurion and Triple Gold and Platinum award many times and recently received the Arlington Small Business Excellence Award. She has also been recognized by D Magazine and the Arlington Citizen Journal. Holly is a master at closing the real estate transaction and draws from her experience of seeing many different markets.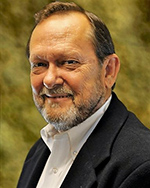 DAVID RAYBURN
LISTING AND SELLING PARTNER
He has been a resident of Tarrant County for over 40 years, which gives him an in-depth knowledge of many areas. He is the "hey, it's no problem" guy whether it is helping a customer or another teammate David is the person to turn to. His 30+ years of direct retail sales experience and his polite, gentle approach puts everyone at ease immediately. David's skillful use of today's technology complements his individual approach to help buyers and sellers reach their objectives.
JENNIFER BATIS
LISTING AND SELLING PARTNER
Jennifer Batis is part of our team of experts, who represent the best and brightest in the industry, always striving to lead the field in research, innovation, and consumer education. Today's buyers and sellers need a trusted resource that can guide them through the complex world of real estate.
With our extensive knowledge and commitment to providing only the best and most timely information to our clients, we are your go-to source for real estate industry insight and advice.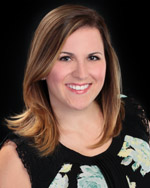 STEFANIE STALLINGS
LISTING COORDINATOR /OFFICE ASSISTANT / LISTING AND SELLING PARTNER
Stefanie coordinates the day to day activities and keeps the team synchronized by directing the paperwork, email correspondence and daily activities of the office. Stefanie is Holly's right hand and will often accompany her to her appointments with clients and vendors allowing her to create her own personal relationship with each person the team interacts with. Her background in property management is what started her love for real estate. She joined Holly's team two years ago after receiving her real estate license to gain extra knowledge from some of the best in the business! When she's not at the office, she is chasing down her next lead!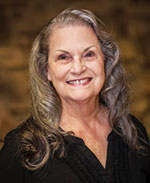 PAT TILLERY
RECEPTIONIST
Pat is the gate keeper of the team's data base for the past 11 years. She is responsible for updating and maintaining the data for buyer's and seller's, which is the lifeblood of the over-the-top service The Koester Team provides. Pat's detailed oriented work ethic is what keeps the team running smoothly each day.